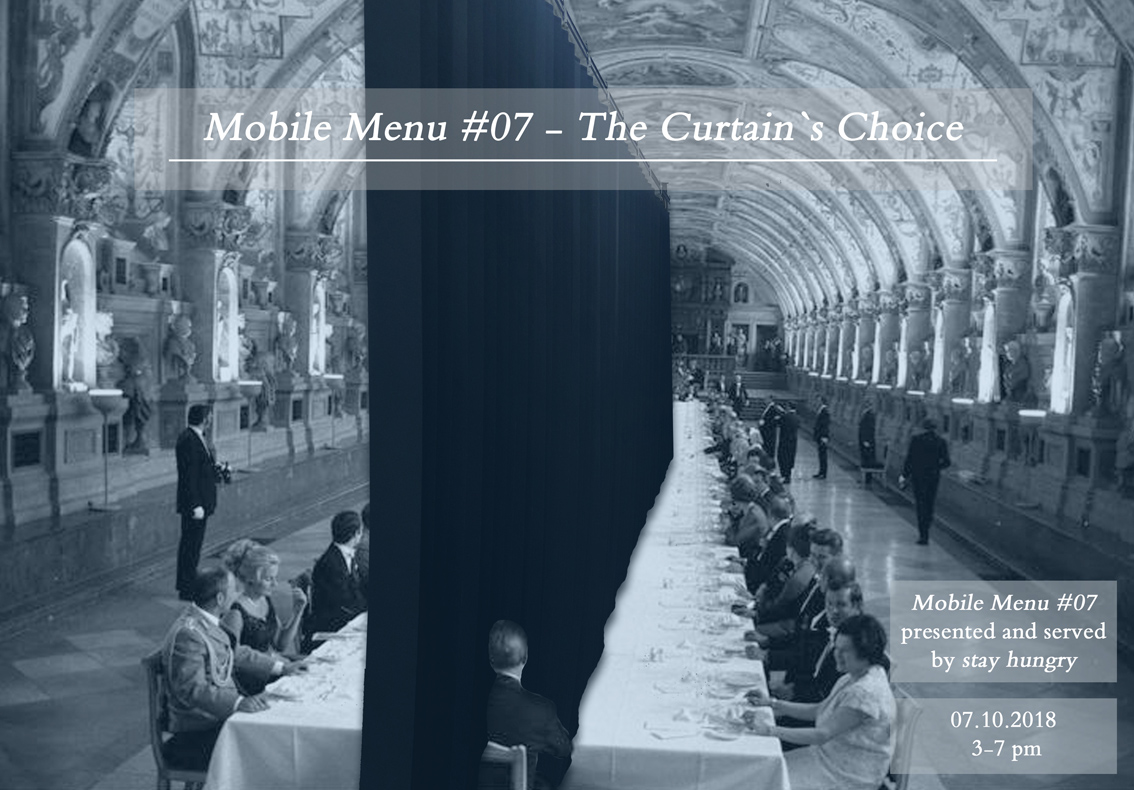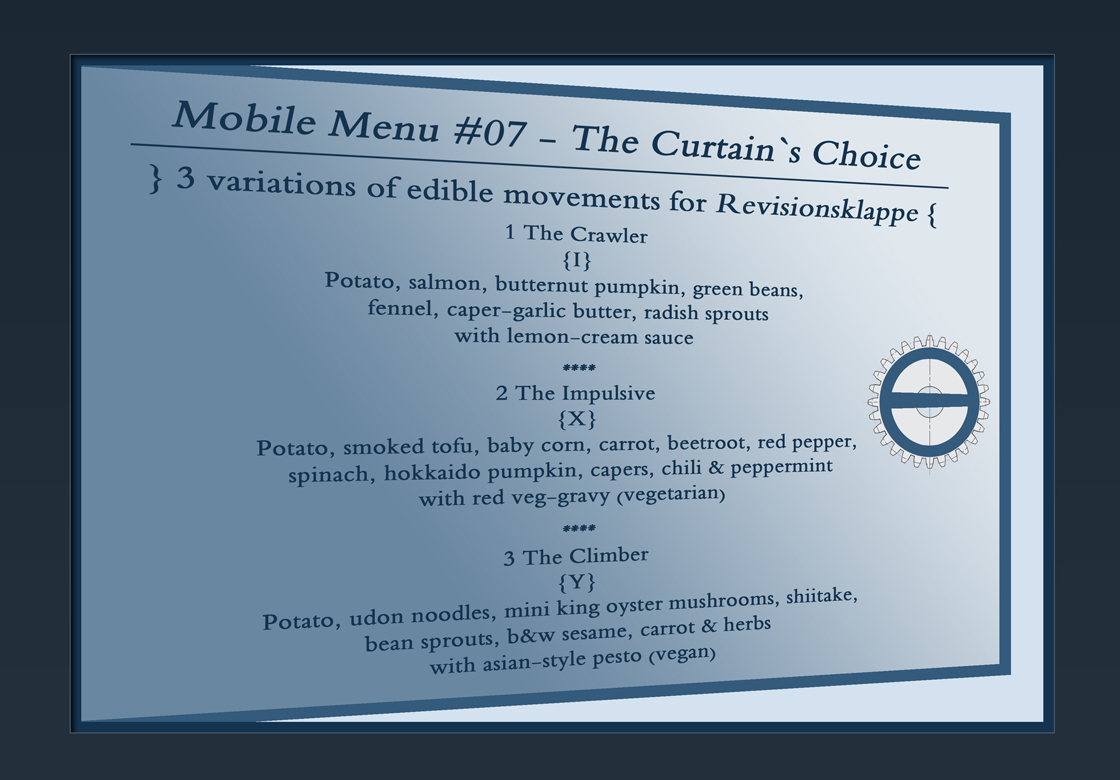 stay hungry presents and serves

Mobile Menu #07
-The Curtain´s Choice-
On the occasion of the finissage of
Pätzug / Hertweck - Revisionsklappe
a spatial food intervention interceding with the current works on display
 will be served by stay hungry in the exhibition space
and invites all visitors to eat together.
free food
donations appreciated
---
Further information & menu coming soon
*Mobile Menu is an interventionist food series initiated and launched by stay hungry in 2016. These interventions create a thematic and formal connection to the topic of the exhibition through a meal taking place at the finissage and intervening with the works on display. Mobile Menu can be seen as an extension, as a humorous comment, as a discussion forum or as a disruptive element within the exhibition context. Through the unifying act of eating together the visitors are enabled to gain a new level of exchange as well as new perspectives in relation to the shown works.