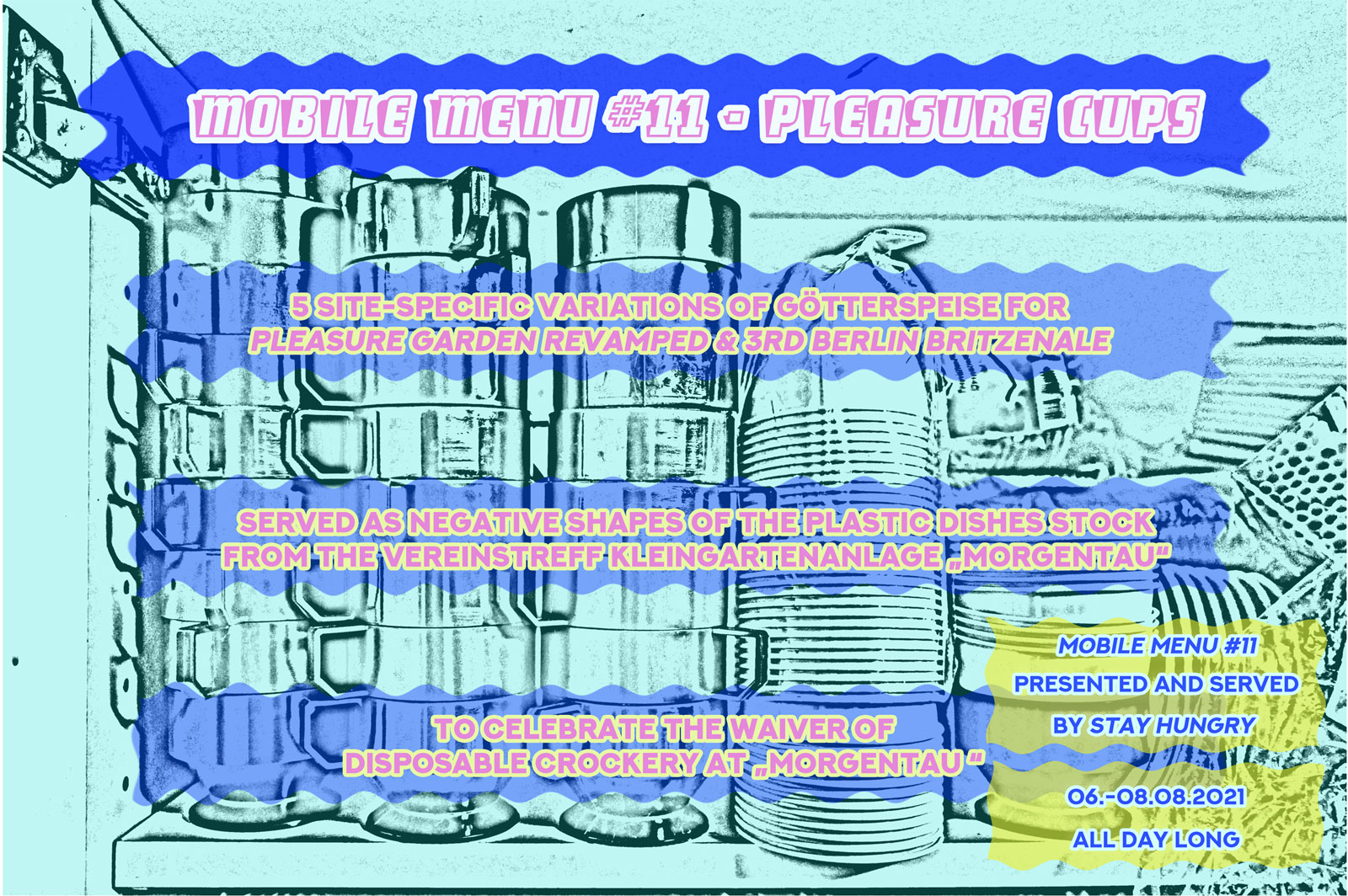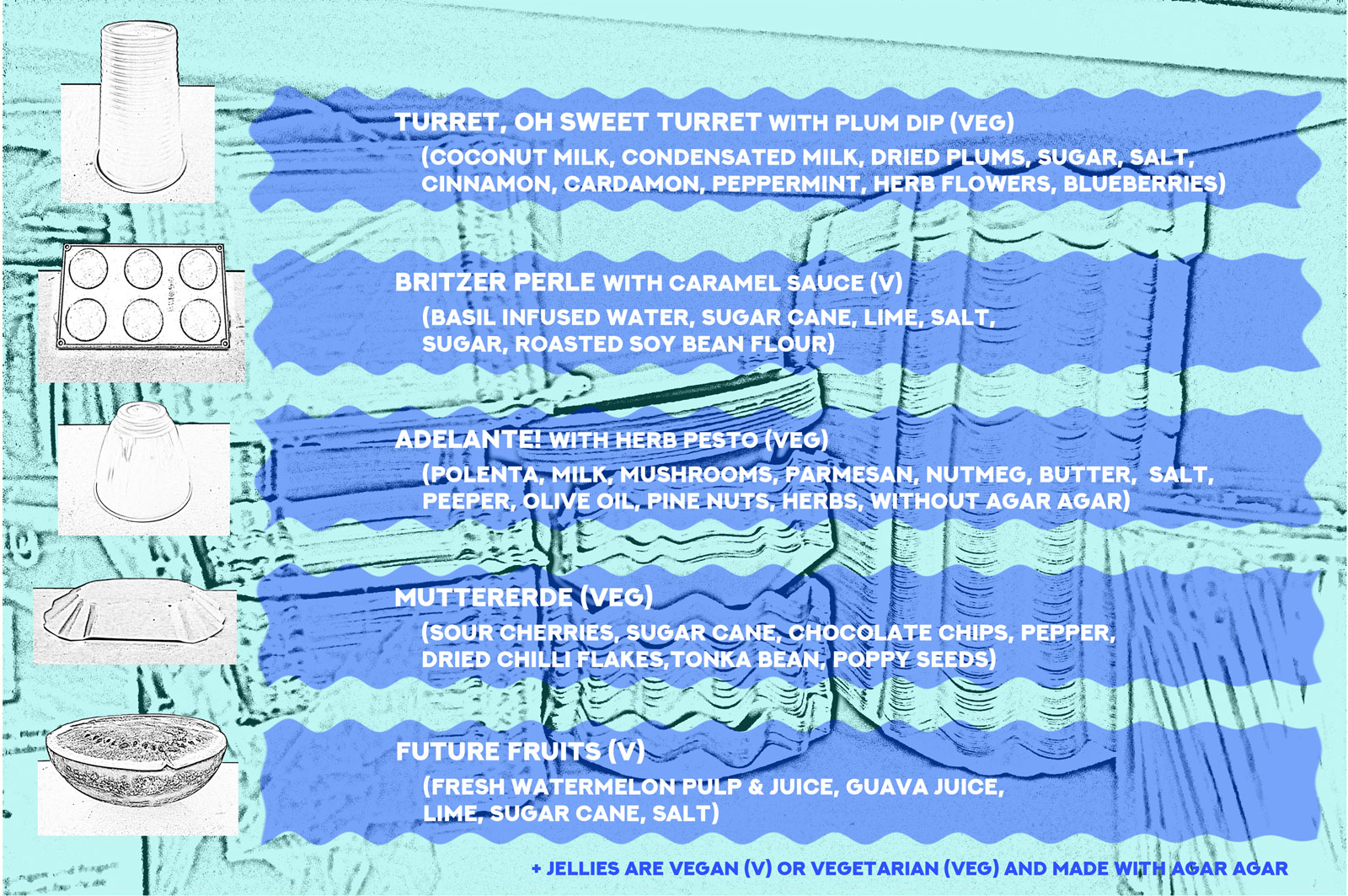 stay hungry presents:
Pleasure Garden Revamped
& Mobile Menu #11
with works by:
Michel Aniol
Anaïs Edely
János Fodor
Meike Kuhnert
Joachim Schwarz
---
06.-08.08.2021
stay hungry @ Garden no. 32 
Opening: Fr, 06.08.2021 6-10 pm
with a performance for the installation l'Étendue (die Weite) 
by Anaïs Edely at 7:30 pm
(it is requested that no photo and videorecordings are made during the performance)
Sat & Sun, 07. & 08.08.2021: 12-7 pm
Kleingartenanlage "Morgentau"
Blaschkoallee 52
12359 Berlin-Britz
For the 3rd Berlin Britzenale stay hungry's Mobile Menu #11 - Pleasure Cups were prepared and served in the garden installation and could be enjoyed by visitors on all three exhibition days.
In the course of the future abolition of plastic tableware in the entire allotment garden, stay hungry decided to use the existing plastic tableware stock from the clubhouse as a formal base for 5 site-specific Götterspeise variations for Mobile Menu #11 - Pleasure Cups in order to celebrate the future waiver of disposable crockery at "Morgentau".