Eröffnung: 02. Dezember
 2016, ab 19 Uhr
Finissage: 18. Dezember 2016, 14-20 Uh +
stay hungry-Special-Dumpling-Brunch
Noble Treasures of the Stuffed Noodle Culture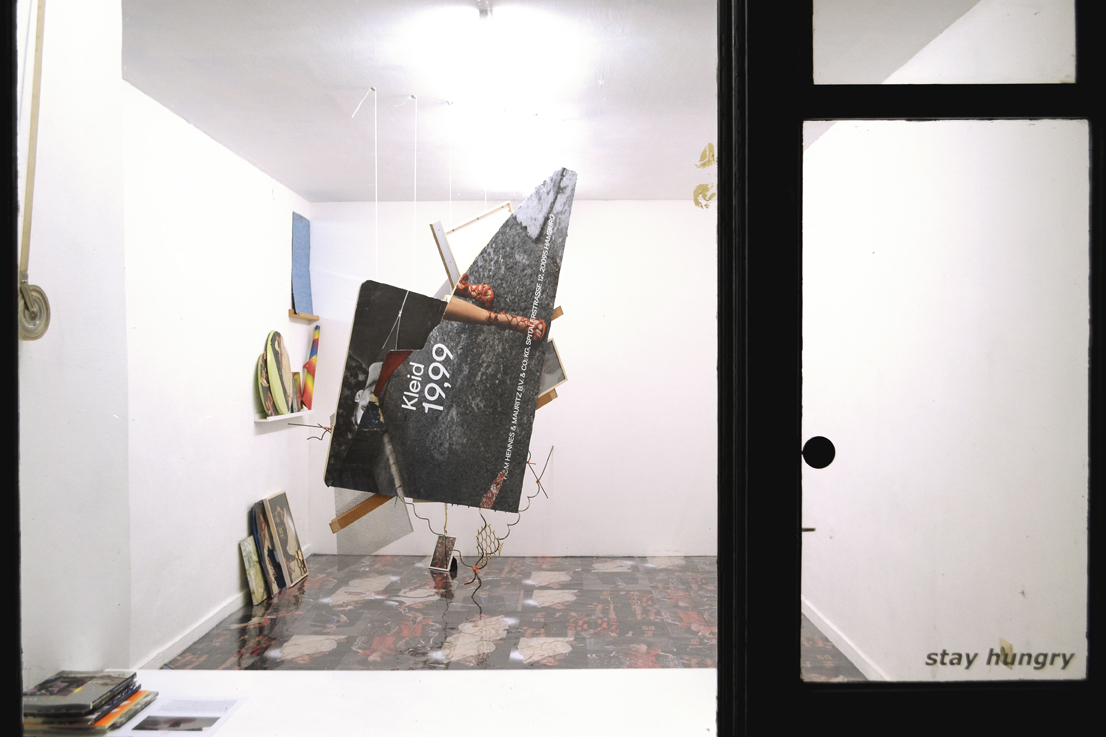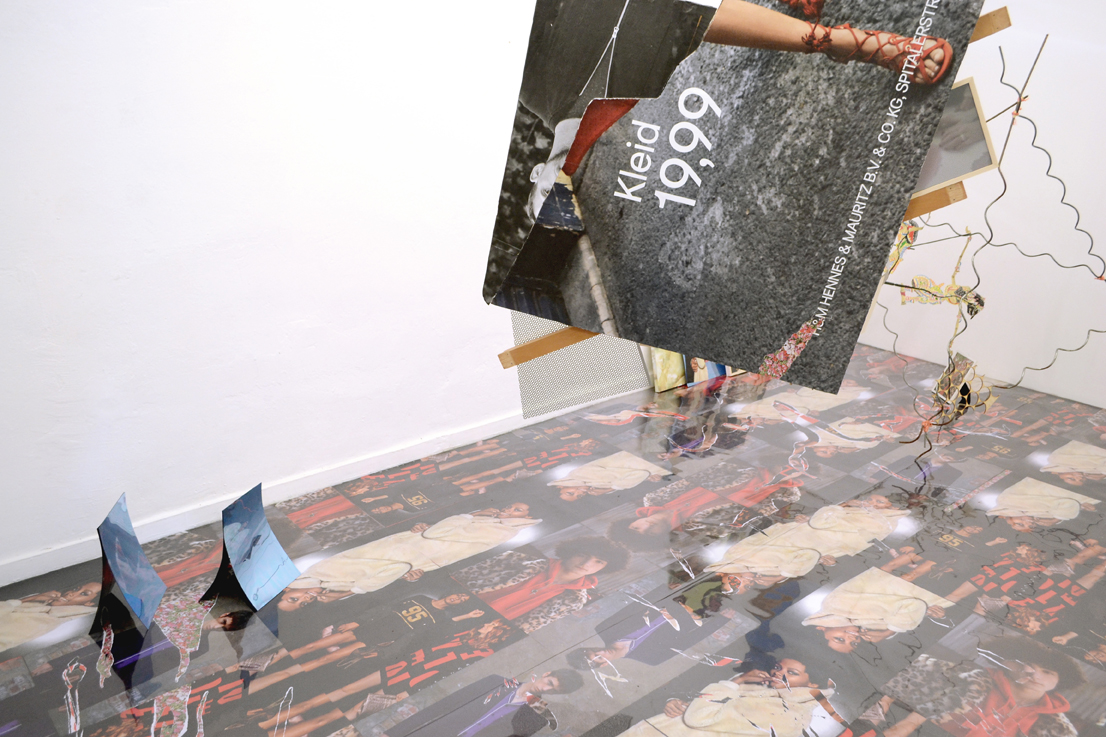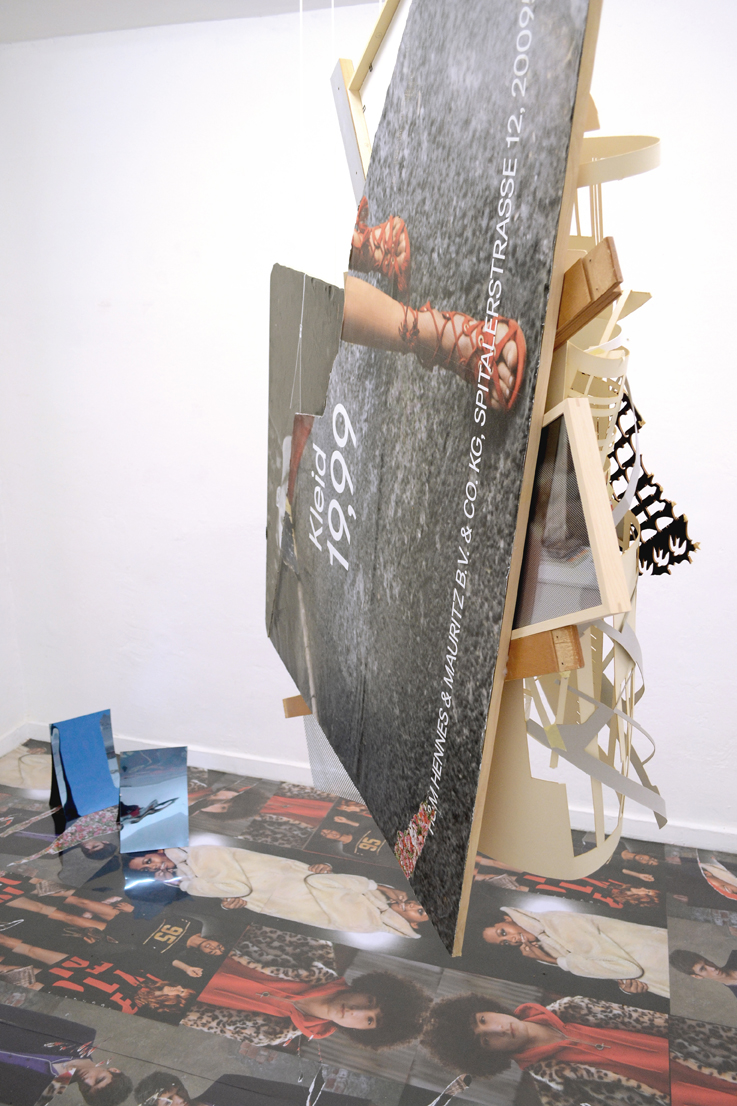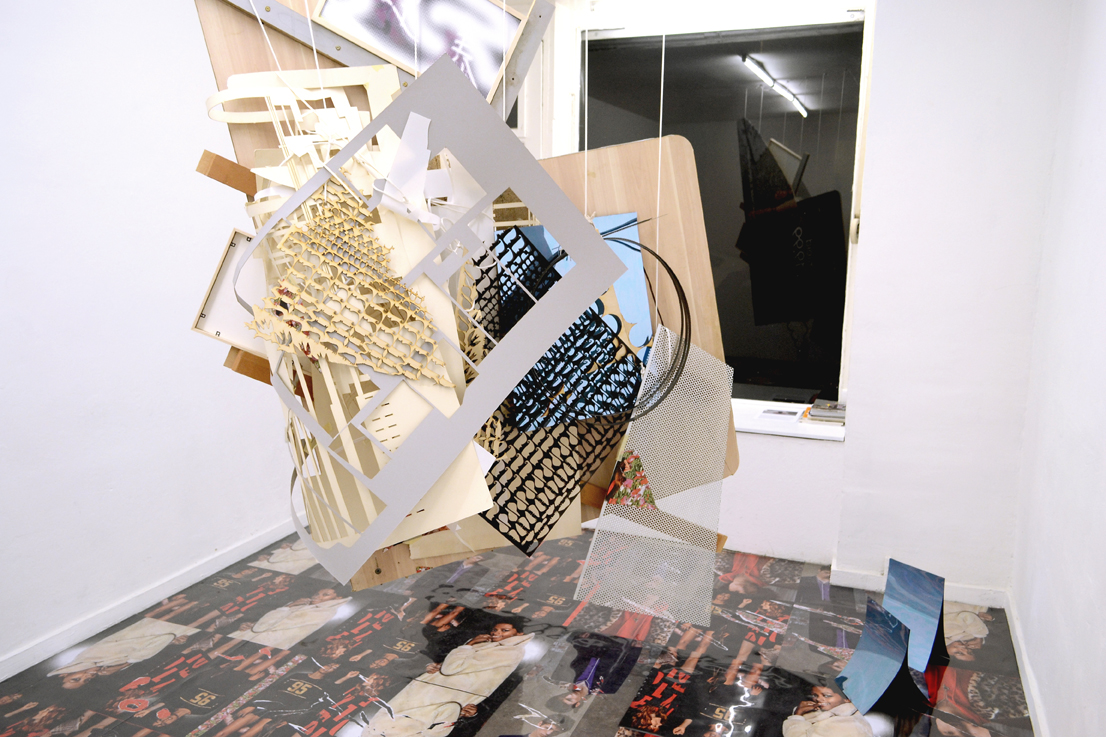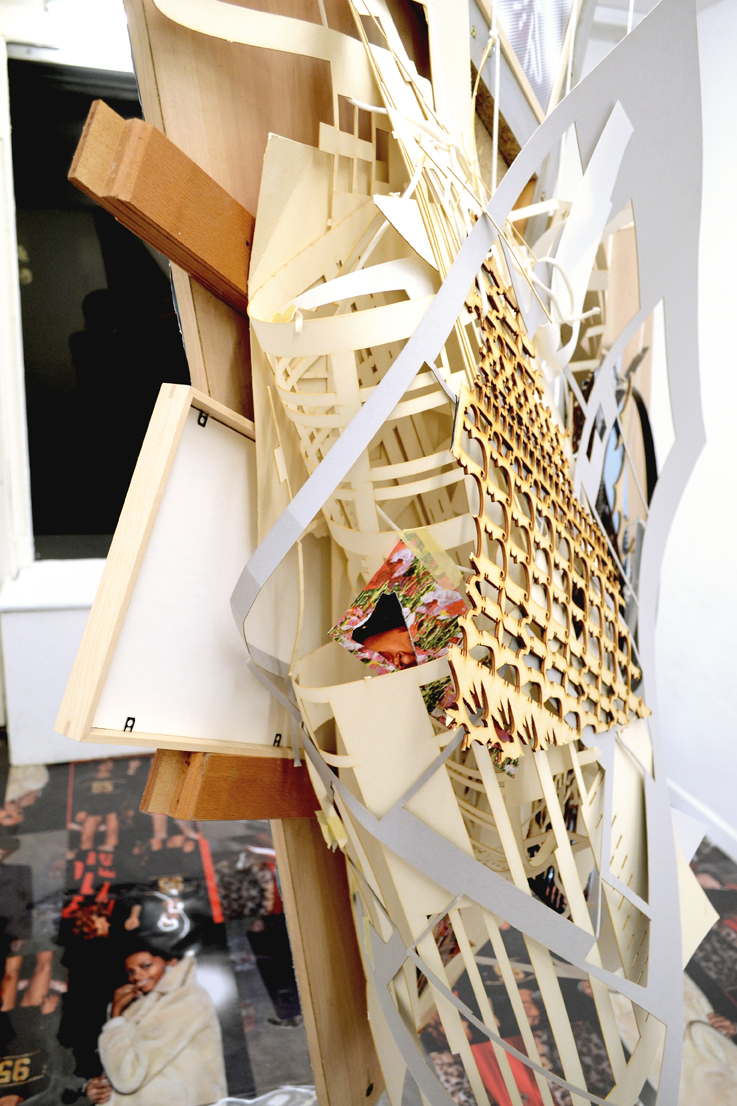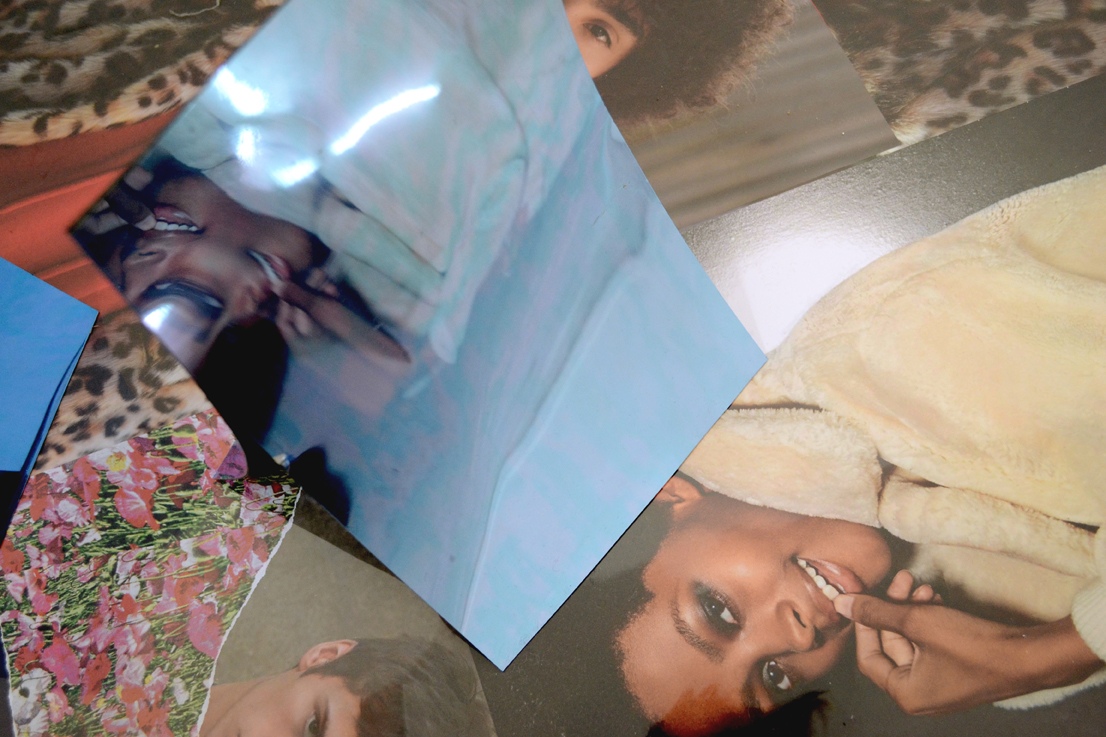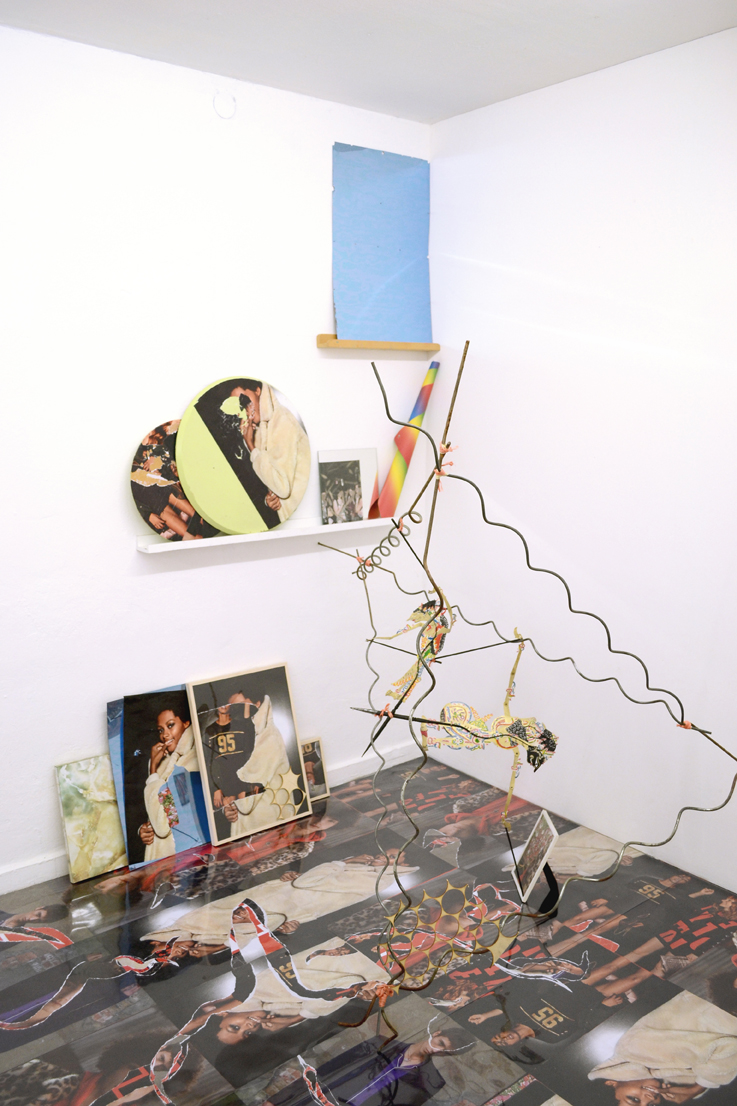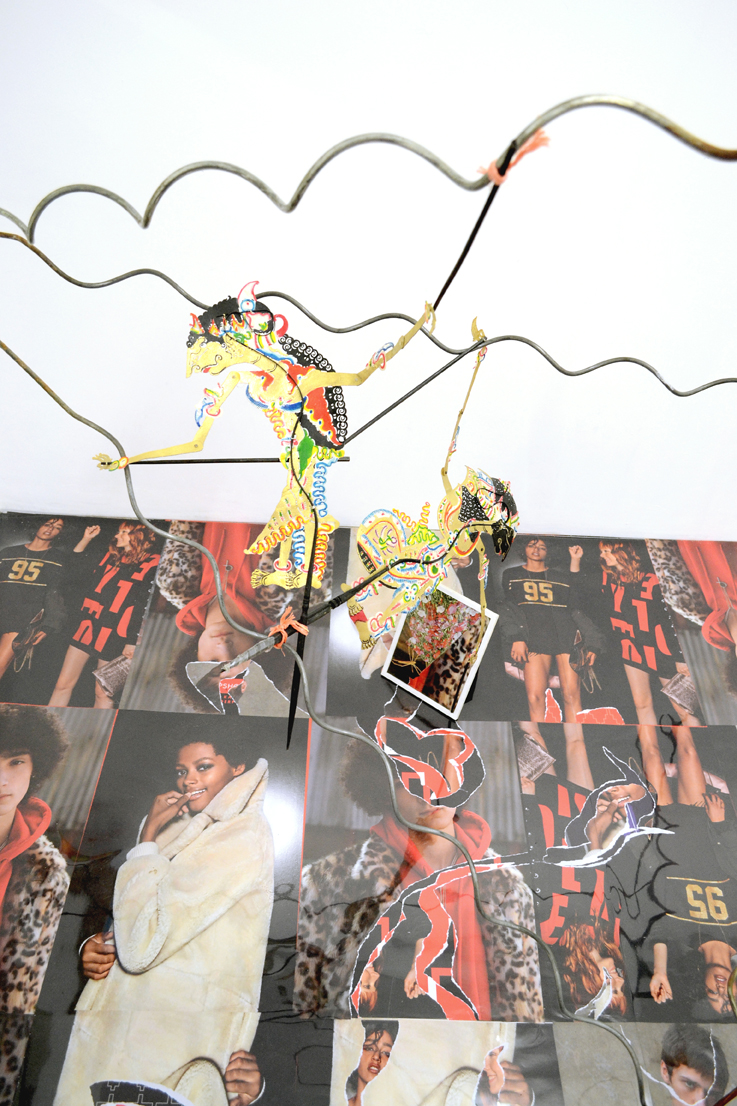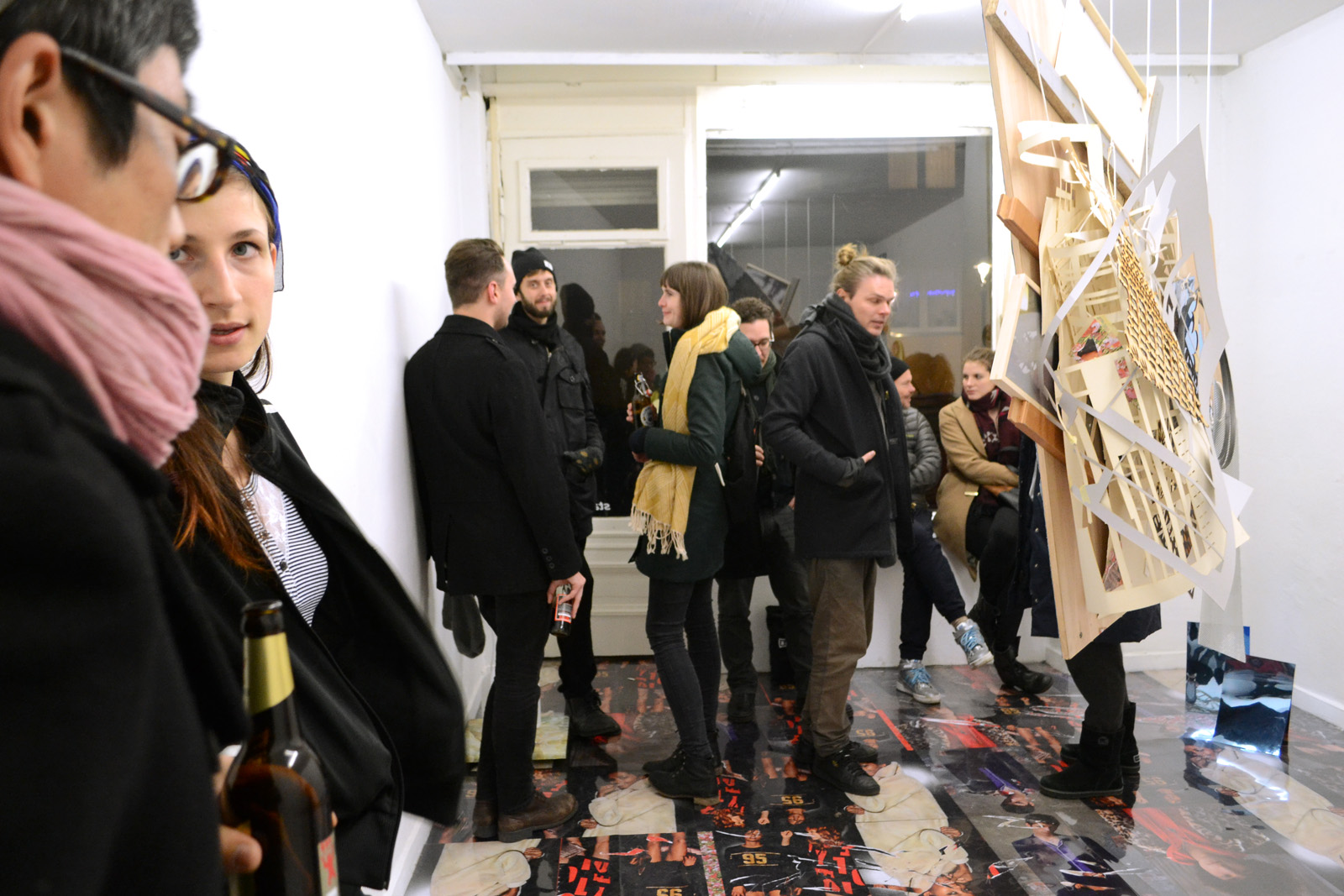 stay hungry
präsentiert einen weiteren Teil des fortlaufenden Projektes
IMAGES
 von Yotaro Niwa.
Bilder aus Werbung und Medien umgeben uns tagtäglich und sind in unserem Leben eine ständige Konstante. Auf der Straße, im Netz, überall sind wir von Bildern umgeben. Diese Fülle an Informationen ist für uns Menschen einerseits ein neuronal gesehen sehr attraktives Angebot und gleichzeitig auch eines, das sich schon fast an der Schwelle zum Unüberschaubaren befindet. 

Was bei uns als visueller Input im Endeffekt davon ankommt, sind einzelne Fragmente.

 Um eine bestimmte Realität zu verstehen, setzten wir unterbewusst mehrere Fragmente aus einer Vielzahl von Bildern aus dem Gedächtnis zusammen und erschaffen so ein individuelles Wahrnehmungsmuster.
Yotaro Niwa beschäftigt sich mit diesem Phänomen und zeigt in seiner prozesshaft angelegten Installationsreihe
IMAGES
wie das Wahrnehmen von zerstörten und lückenhaften Fundstücken und Werbebildern Fragen aufwirft. 
Ist das, was wir nicht sehen, das Nicht-Anwesend-Sein oder das Weglassen eines Gegenstandes, nicht auch ein Zeichen für Dinge, die wir uns vorstellen können oder die unter der Oberfläche verborgen sind? 
Niwa ist nicht daran intere
ssiert
vorhersehbare Ergebnis
se
zu
präsentieren
.
V
ielmehr fußt sein Interesse auf der Erforschung der Struktur menschlicher Wahrnehmung, die subtil, schwer fassbar und zuweilen verwirrend sein kann. Für ihn ist diese Wahrnehmung eng verbunden mit menschlichem Verhalten und Verlangen als auch mit einer gewissen Narrativität und gerade das Fragmentarische lässt diese Verbindung besonders erkennen. 
Niwa sieht im Fehlen einer Sache die Lücke, welche Raum für Kreativität bietet und die Phantasie stimuliert. Das augenscheinlich Fehlerhafte und Unvollständige ist für ihn sowohl Herausforderung als auch Grundlage seiner Arbeiten. 
Durch unterschiedliche Assoziationsräume, die er in seinen raumgreifenden Installationen durch das Verflechten mehrerer Arbeitsansätze und Fragestellungen schafft, möchte er die Besucher anregen, einen Kreislauf des freien Denkens zu bilden. 
Zur Finissage von Yotaro Niwa`s Installation Images #2 findet am Sonntag, den 18.12.2016 ab 14 Uhr
 das stay hungry-Spezial-Dumpling-Brunch Edle Kostbarkeiten der gefüllten Nudelkultur
 "Sehen kommt vor Sprechen / X-mas Remix" 
Reservierung erbeten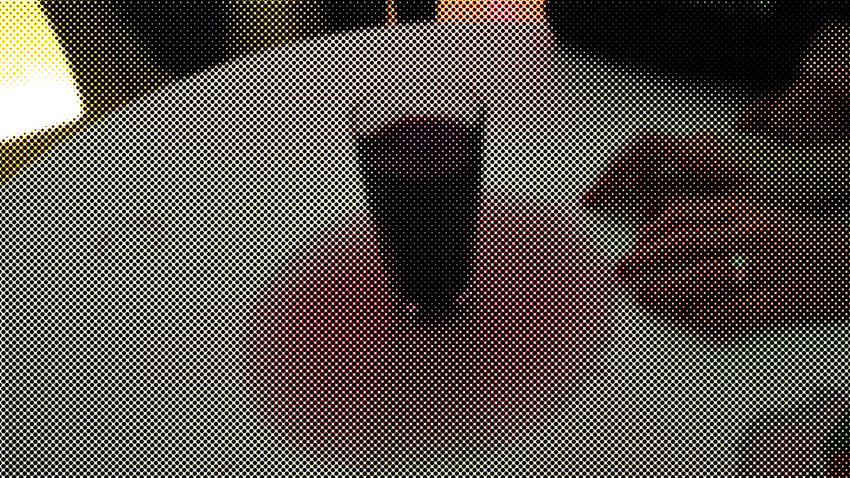 stay hungry
presents a new part of the ongoing project

IMAGES 

by Yotaro Niwa  
We are surrounded by images of advertisement and media that become more and more constant companions in our daily lives. For us this abundance of information seems to be a very attractive offer, as well as one that is almost on the verge of the unmanageable. Individual fragments ultimately ends up as a visual input to us. There is not a single image that represents a perfectly objective reality, but it can definitely represent a certain fraction of it. In order to understand a certain reality, we subconsciously compose several fragments from a multitude of images and thus create an individual perception pattern. 
Yotaro Niwa deals with this phenomenons and indicates in his process-oriented installation series called
IMAGES
how the perception is raising issues of destroyed and lacking found objects and advertising images. 
Aren't these things signs for a deeper view of our surrounding environment, which we we do not perceive.
Niwa
is
not interested to go
in
to
the
direction
of
predictable result.
Based on his interest
of
a
ccumulat
ing
reactions
h
e
examines
the structure of human perception, which can be subtle, elusive
and baffling
. For him perception is closely linked to human behavior and desire as well as narrativity.
Especially the fragmentary and incompleteness makes this connection particularly recognizable. In the absence of a thing, Niwa sees the gap as a space that offers creativity and stimulates the imagination. Improvisation and the usage of conscious mistakes are a challenge for Niwa as well as a part of his artistic practice.
By
interlacing several work approaches and questions he creates different associations in his spatial installations that encourage visitors to form a cycle of free thought.
 On the occasion of the finissage of Yotaro Niwa's installation IMAGES #2
 stay hungry invites
 for the special dumpling brunch 
Noble Treasures of the Stuffed Noodle Culture
on sunday the 18th of december from 2 pm on
 with the
 intervention "Sehen kommt vor Sprechen/ X-mas Remix"
RSVP